EUREKA
INTRODUCING
EUREKA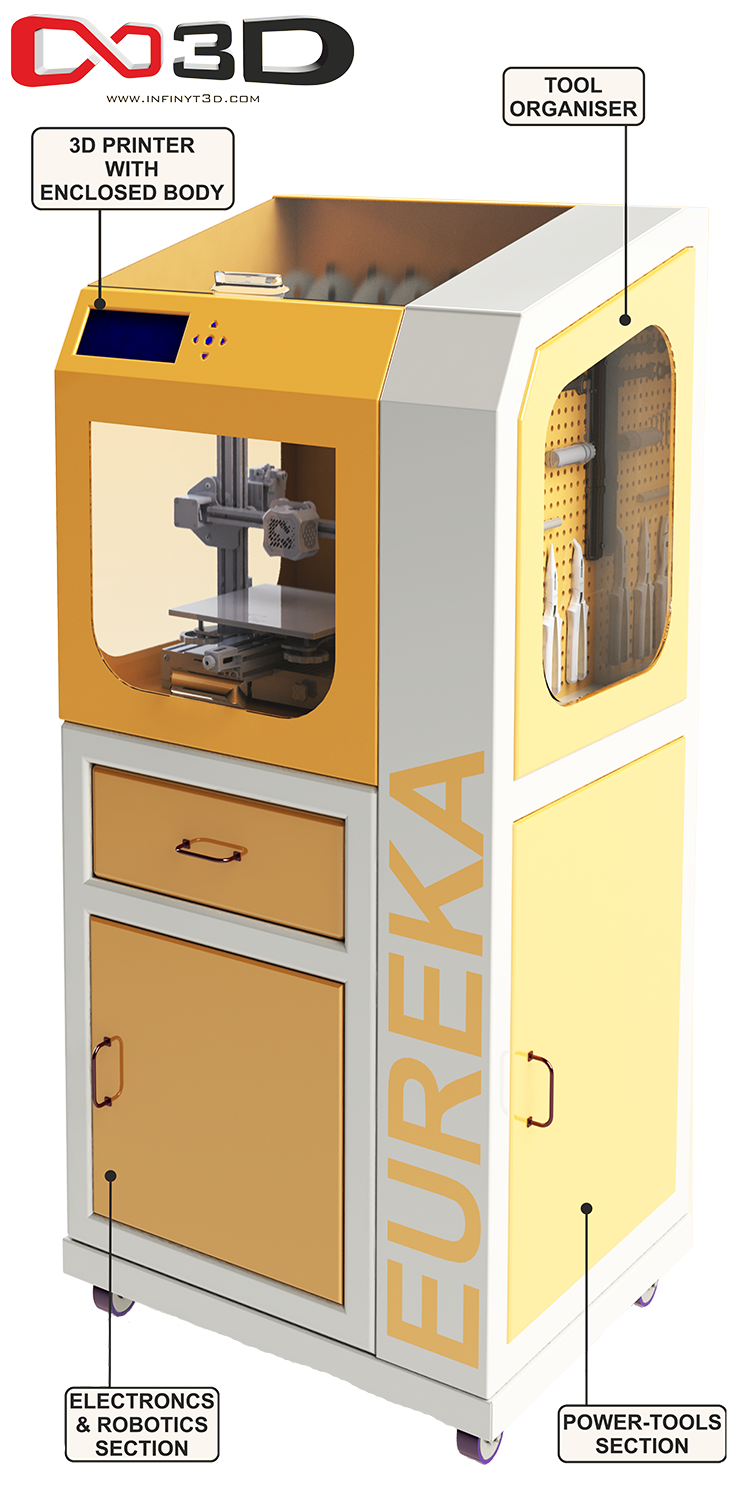 A seamless and organized storage experience, ensuring easy accessibility and enhanced productivity
Reduced Operating Costs


Infinyt3D's compact design cuts space and power costs, reducing expenses for teaching and S.T.E.A.M lab setups.

Accessibility


The compact workstation broadens S.T.E.A.M lab access. It houses diverse tools in an organized manner, streamlining user projects.

Convenience


The workstation offers an efficient and organized setup, simplifying student management in educational institutions while cutting S.T.E.A.M lab setup costs.

Safety and maintenance


Workstations integrate safety features like enclosures and ventilation, safeguarding users from 3D printing hazards. They also offer easy maintenance and troubleshooting access.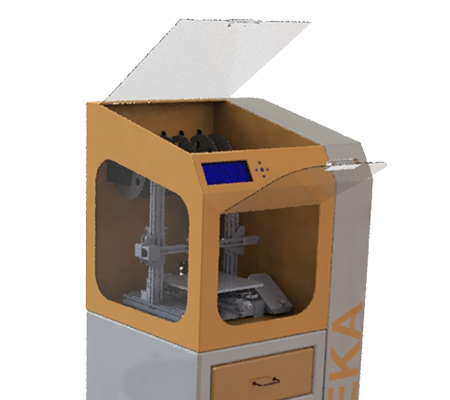 3D Printer and Smart Screen
3D Printing meets Smart Screen Technology.
Seamless Integration for heightened creativity and visualization.
On-screen design, precision materialization with advanced 3D Printing.
Elevate creative exploration, redefine design,prototyping, and fabrication.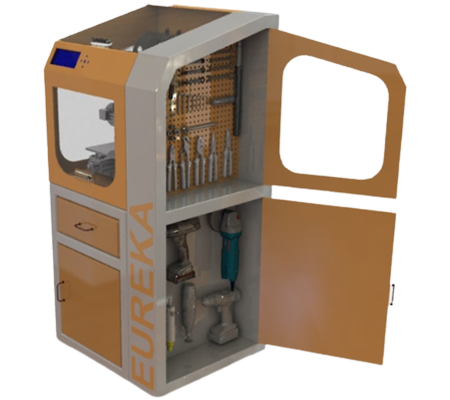 Tool and Kit Management System
Synergy of Power Tools, Robotic Kits, and Intelligent Storage.
Impeccably designed space for seamless tool and kit integration.
Cultivating an environment of operational efficiency and meticulous organization.
Elevated creative and technical endeavors through strategic design integration.
Efficiency Redefined, Creativity Unleashed